Here at the Sci-Fi Ball we endeavour to bring you unique and rewarding opportunities. Where else can you give to charity and have a chance to win a special piece of Sci-fi memorabilia?
Each year we scour the land to bring you unusual "money can't buy" objects and the next Sci-Fi Ball will be no exception.
Raffle tickets for these great items are £1 each (£5 a strip)
There will be a Money Can't Buy on Friday during the Opening Ceremony, on Saturday during the Banquet and on Sunday during the Closing Ceremony.
All money raised will be donated to Teenage Cancer Trust, our nominated charity.
Our Ushers will be selling tickets while everyone gathers for the Friday and Sunday ceremonies and the Saturday night banquet. Make sure you get your dream tickets.
Friday
Super secret surprise thing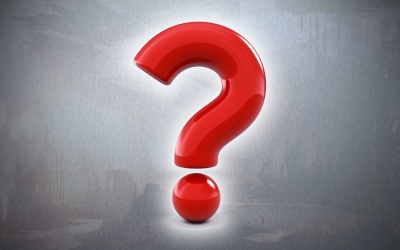 A thing that is so secret that we cannot even show it. However it is marvellous and you definitely want it. Its really super and definitely secret but at the same time marvellous and your fellow geeks will be super jealous.
Donated by Anon.
Original A2 Canvas Print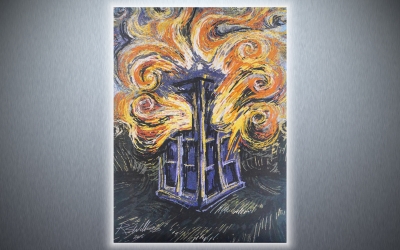 This is number 3 in a collection of 4 original paintings created by Dr Who concept artist Richard Williams. Only one of each design was created on canvas.
Donated by Richard Sean Williams
Crew gifts - Batman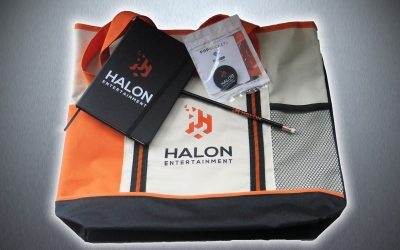 This is a complete set of gifts given to the Halon Pre-Viz crew whilst working on the Robert Pattinson Batman Movie. It consist of Halon branded tote bag, notebook, phone pop-up, pencil and a cap signed by all the pre-viz team.
Donated by Brett Jones
Saturday
Bottle of Red Wine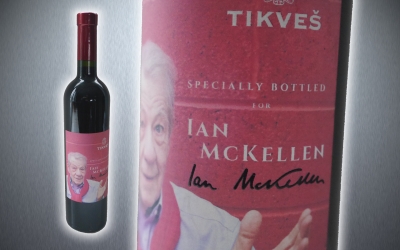 This is a 2012 vintage wine which was signed in limited numbers by Sir Ian Mckellen. In 2017 he embarked on a charity tour in support of the Park Theatre in London which runs solely on charity donations. He put on a one man show in that intimate venue of only 9 performances. As part of a very limited number of VIP packages, this wine was gifted as part of the package so they are incredibly rare. This is a bottle of Tikves red wine specially bottled for Ian McKellen. It contains a wine created by Phillipe Cambie from the 60 year old Vranec vines from the oldest winery in Macedonia. This bottle was part of an evening meal with Ian McKellen that was not consumed. The bottle also has a printed signature from Ian Mckellen.
Donated by Greg Brown
Poster signed by all 5 Enterprise Captains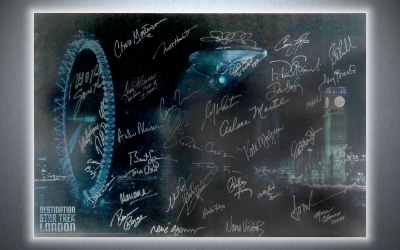 Kim Rew and Lee Cave-Berry had VIP tickets for the Destination Star Trek convention in London 2012 which all five captains attended. The poster was given as part of their VIP ticket and was signed by all the guests at that convention including all five captains. Lee says "Because there were two posters and we don't need two of them, I thought I would donate it to people who would appreciate it rather than have it sit in our attic ". This is a very large poster (36 x 24 inches) displayed at DSTL which has been signed by William Shatner, Patrick Stewart, Kate Mulgrew, Avery Brooks and Scott Bakula and everybody else who attended that show as a signing guests. It is in mint condition.
Signatures include Nana Visitor, Marc Alaimo, Walter Koenig, Arlene Martel, Sean Kenney, Chase Masterson, Casey Biggs, Anthony Montgomery, Robert O'Reilly, David Warner, Robin Curtis, Denise Crosby, Lolita Fatjo, Brent Spiner, Rene Auberjonois, Martha Hacket and John DeLancie.
Donated by Lee Cave-Berry
Terminator Dark Fate Crew Tshirt and Cap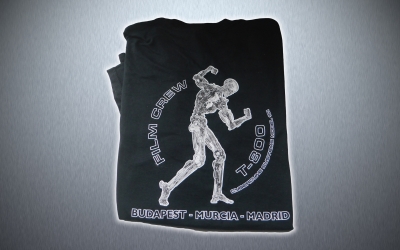 This is a gift given to all crew working on Terminator: Dark Fate. It consist of an adjustable baseball cap and a medium sized Tshirt. All mint condition.
Donated by Bridget Woolven
Sunday
Gerry Anderson Vintage Postcards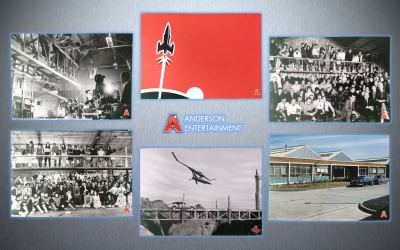 This fabulous set of postcards feature photos from the golden age of puppeteering at the Anderson Studios. Created for the promotion of the latest Anderson puppet series "Firestorm".
Donated by Jamie Anderson
Batman Toys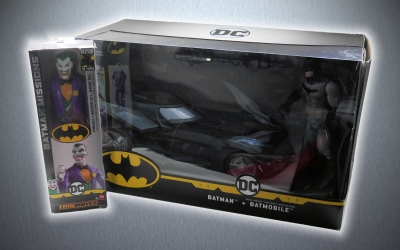 A selction of Batman toys from the marketing dept from the new Robert Pattinson Batman movie. Consisting of a 12" Joker figure, a 12" Batman figure and Batmobile.
Donated by Marketing dept on Batman 2019