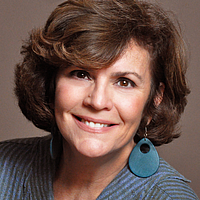 Robin Curtis was born in New York Mills, New York. She graduated from the State University of New York at Oswego in 1978 with a degree in communications and theater. She began pursuing an acting career in New York upon graduation and after spending two summers performing at the Springside Inn Dinner Theater in Auburn. She signed with an agent after appearing in the stage musical City Suite, made her television debut in a commercial for Oil of Olay, and moved to Los Angeles to further her career two years later.
She replaced Kirstie Alley as Saavik for Star Trek III: The Search for Spock and Star Trek IV: The Voyage Home. She later portrayed Tallera/T'Paal in the Star Trek: The Next Generation seventh season episodes "Gambit, Part I" and "Gambit, Part II". During her career she has appearred in The Equalizer, Scarecrow & Mrs King, MacGyver and Airwolf.
Curtis retired from acting in 1999 and moved to Cincinnati, Ohio, where she was married. She took graduate classes at the University of Cincinnati in the Criminal Justice Department and was active in a number of causes and organizations, including Planned Parenthood.
In 2003, she moved to Cazenovia, New York. Upon arrival, she obtained a real estate sales license and has worked successfully as a residential real estate agent since 2004. She also continues to make occasional appearances at Star Trek conventions.