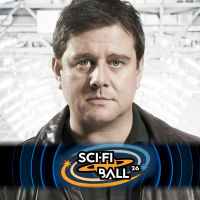 Kai Owen became first known as Kev, a gay roofer in Tipyn O Stad, shown on Welsh-language channel S4C. He also appeared in S4C's Treflan and as violent loan shark Craig Turner in Pobol Y Cwm.
Owen's early appearances on English-language UK television are in an episode of BBC One television series Casualty and in all six episodes of the series Rocket Man, a BBC One television series about a man trying to launch his dead wife's ashes into space.
2006 saw Owen cast as recurring character Rhys Williams in Torchwood. He was elevated to star billing for the third series, reflecting his growing role in the series. He reprised his role in the fourth series of Torchwood - Torchwood: Miracle Day, broadcast during summer 2011.
Owen has also appeared in Being Human,Waterloo Road and drama The Syndicate, broadcast on BBC One
In 2015 Owen joined the cast of the channel 4 soap opera Hollyoaks playing Pete, the ex-partner of Reenie McQueen and a perpetrator of child abuse.